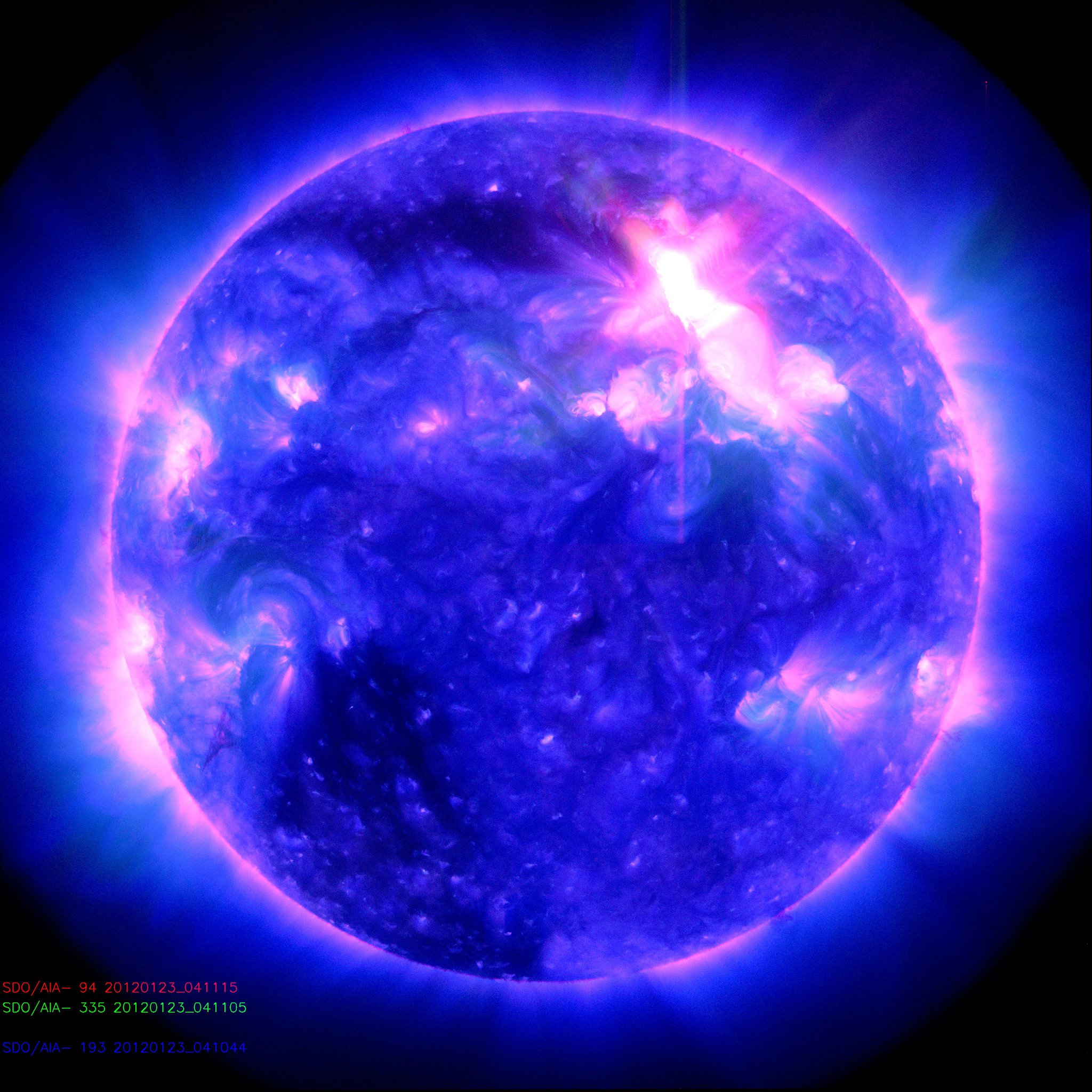 The Space Weather Observatory reported that at 03:59 on Monday there has been a solar flare classified as M9, which is almost a X- ray, the largest in existence after Y-rays. This is the most powerful storm in the recent months and it has also dyed with an amazing violet the sky our planet.
The explosion was visible with a few minutes of difference in Australia, New Zeland, China and India.
Meanwhile the scientist are studying how can this effect to the earth as the impact could be directly or not.
Maybe you would also like to know how to classify it.
The specialists put in order these flares according to their brightness.
Basically there are 3 powerful categories:
X-class flares which are very huge and strong

M-class flares which are medium

And finally C-class flare which are small and ignorable, at least for the earth atmosphere.
Each category of these flares has 9 subsections ranging from, C1 to C9, M1 to M9, and X1 to X9.
According to this rank the M9 flare is an average one.
That's all for now I'll be back with some more news and interesting stuff.