So today is the day!
Happy 200th birthday to Charles Dickens! And from here we would like to contribute to this world-wide celebration as well as joining Ignacio Castro's proposal to all bloggers of publishing a post in homage to England's greatest novelist after Shakespeare.
Thank you Mª Jesus for this photo montage which reminds us of some of the most well-known novels by Dickens. What good memories these titles bring us all!!
One of the many events being organised today is a 24 hour global Dickens reading marathon which has been organised by the British Council across 24 countries from Albania to China, Pakistan to Russia.
Reading extracts from Dickens's books is probably one of the best ways to celebrate such an anniversary.
If you check the British Council twitter, you will see the links to the many videos of people from different countries contributing to this reading marathon. I would like to embed here for you the video of the girl who represents Albania.
Happy reading!!!
Martin Chuzzlewit - Albania
from
British Council Arts
on
Vimeo
.
In the following link:
http://www.dickens2012.org/
you can see everything else that is being organised to celebrate his 200th birthday.
Have you ever read any books by Charles Dickens? Maybe translated into Catalan or Spanish?
Have you seen any of the many films based on his books?
Or perhaps you have read a graded reader of one of his books in your English classes in previous years.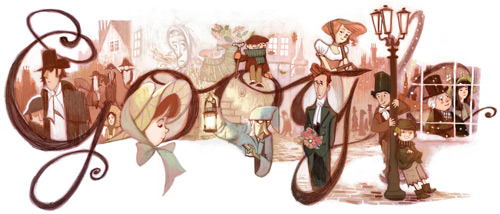 Finally, here is an animation video which summarises his life and a tribute to Charles Dickens.
A tribute to